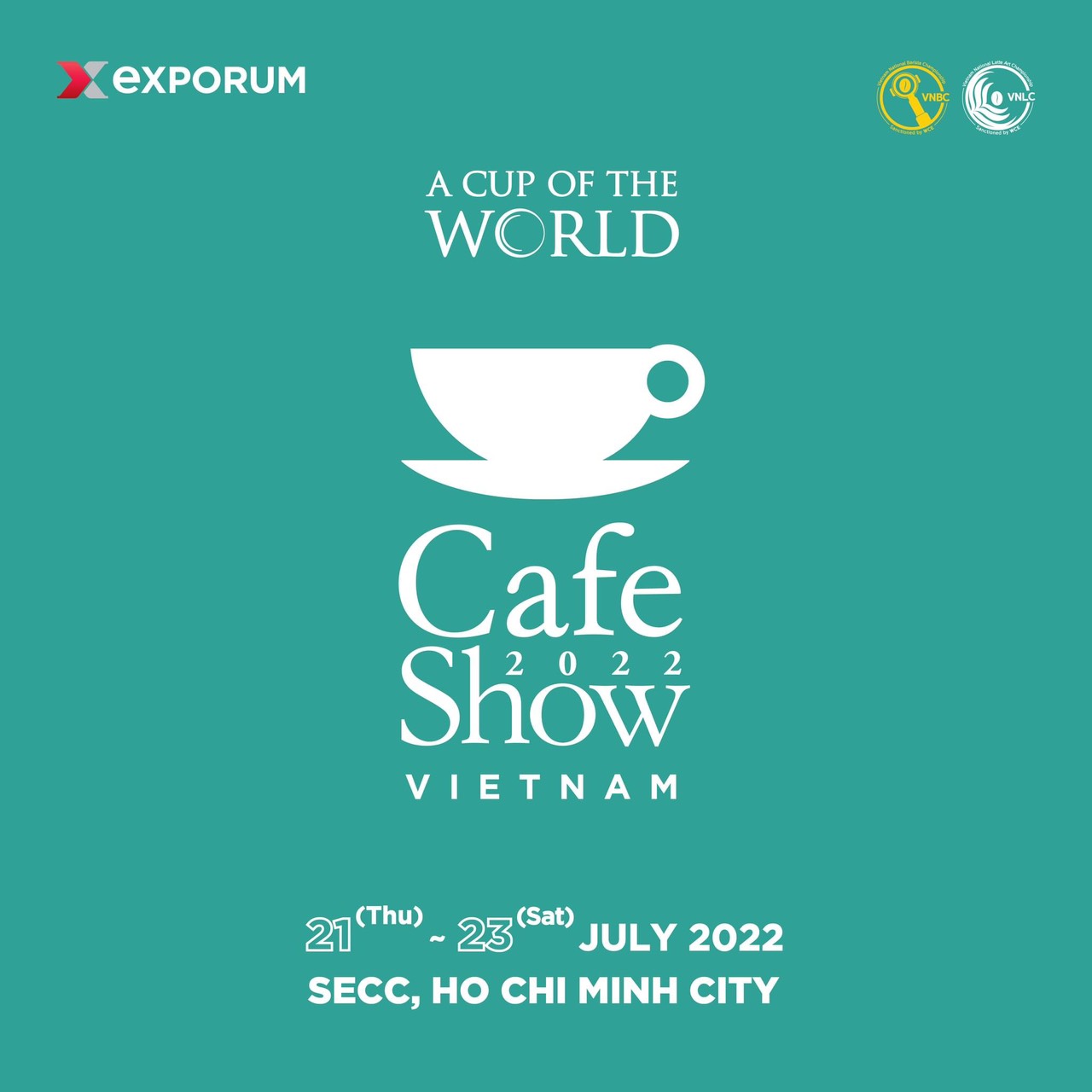 📣📣📣 𝗖𝗔𝗙𝗘 𝗦𝗛𝗢𝗪 𝗩𝗜𝗘𝗧𝗡𝗔𝗠 𝟮𝟬𝟮𝟮 ~ 𝗟𝗔𝗦𝗧 𝗖𝗔𝗟𝗟 𝗙𝗢𝗥 𝗘𝗫𝗛𝗜𝗕𝗜𝗧𝗢𝗥 (20% DISCOUNT FOR SBG MEMBER)
✔The F&B trade show, takes place from 21 (Thu) to 23 (Sat) July 2022 at Saigon Exhibition & Convention Center (SECC), Ho Chi Minh City, Vietnam.
✔ An ideal international hub to promote brands, study customer insight and generate valuable contracts.
✔ Approach more than 30,000 visitors, business matching with potential visitors, buyers, and decision-makers from 17 countries
✔ Vietnam National Coffee Championships sanctioned by #WorldCoffeeEvents, conference, and featured concurrent events.
☕ Download the application form for exhibitors click here
☕ Contact us for further inquiries and assistance: Email: info@cafeshow.com.vn Tel: 28-3915 2690 | 28-3823 6050 Website: www.cafeshow.com.vn
#Cafeshowvietnam #coffee #exhibition #event #vietnam #cafe #enjoycafe #foodandbeverage #bakery #dessert #bakery #tea #ingredients #machine #food
———————————————
📣📣📣 𝗖𝗔𝗙𝗘 𝗦𝗛𝗢𝗪 𝗩𝗜𝗘𝗧𝗡𝗔𝗠 𝟮𝟬𝟮𝟮 ~ 𝗟𝗔𝗦𝗧 𝗖𝗔𝗟𝗟 𝗙𝗢𝗥 𝗘𝗫𝗛𝗜𝗕𝗜𝗧𝗢𝗥 (20% DISCOUNT FOR SBG MEMBER)
✔Triển lãm Café Show Vietnam được tổ chức từ ngày 21~23/07/2022, tại Trung tâm Hội chợ & Triển lãm Sài Gòn, SECC, Quận 7, Tp. Hồ Chí Minh.
✔Nơi quy tụ các doanh nghiệp cung cấp sản phẩm, dịch vụ chất lượng cao ngành thực phẩm & đồ uống.
✔Tiếp cận hơn 30,000 khách tham quan, gặp gỡ trực tiếp khách mua hàng và nhà quản lý, chủ doanh nghiệp từ 17 quốc gia.
✔Diễn đàn thương mại quốc tế để quảng bá thương hiệu, tìm hiểu thị trường cũng như ký kết các hợp đồng giá trị.
✔Giải pha chế Cà phê Quốc gia 2022, Hội thảo chuyên ngành và các sự kiện hấp dẫn.
☕Tải đơn đăng ký gian hàng tại đây
☕Liên hệ ban tổ chức để được tư vấn: Email: info@cafeshow.com.vn Tel: 28-3915 2690 | 28-3823 6050 Website: www.cafeshow.com.vn
#Cafeshowvietnam #coffee #exhibition #event #vietnam #cafe #enjoycafe #foodandbeverage #bakery #dessert #bakery #tea #ingredients #machine #food