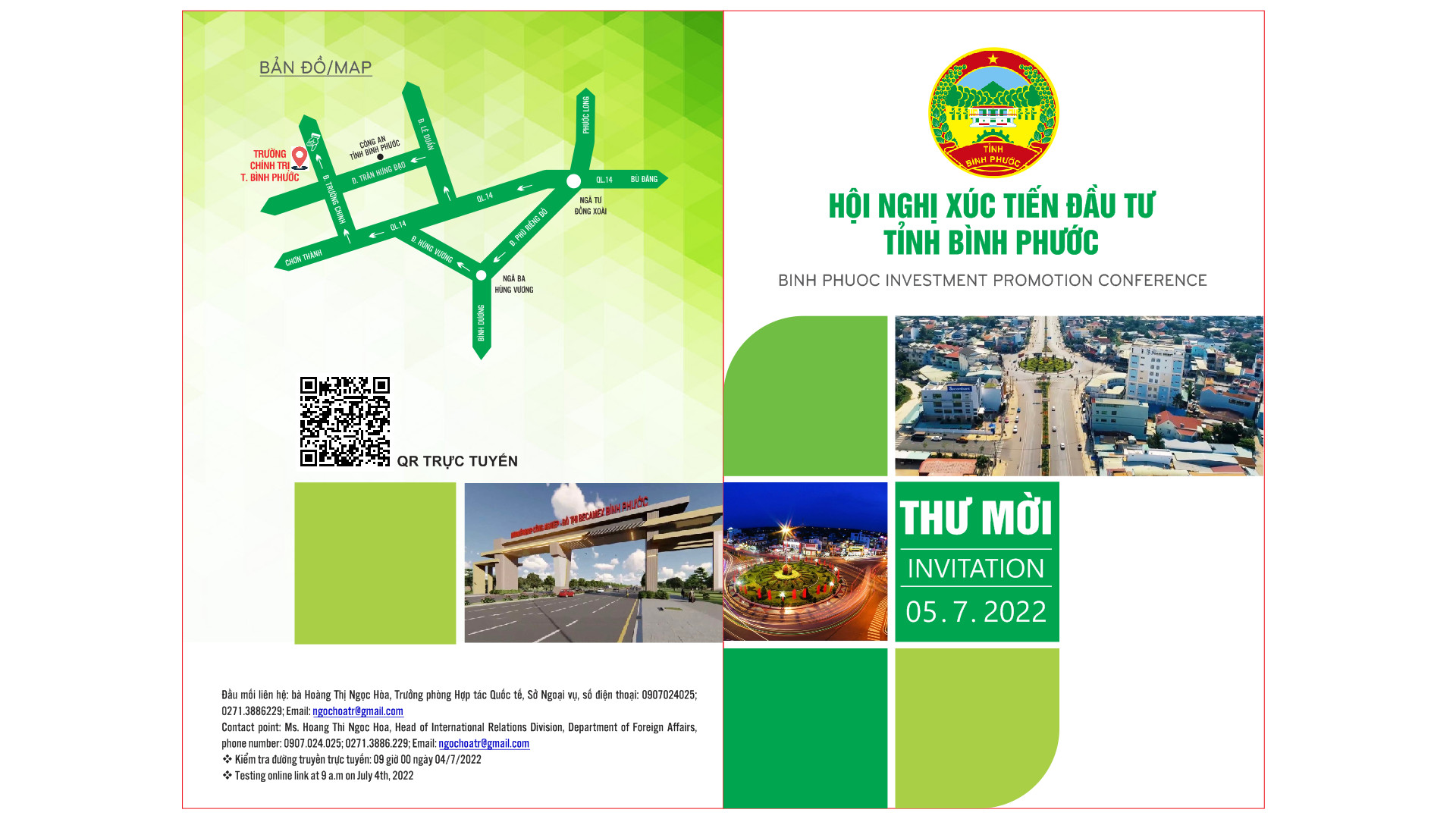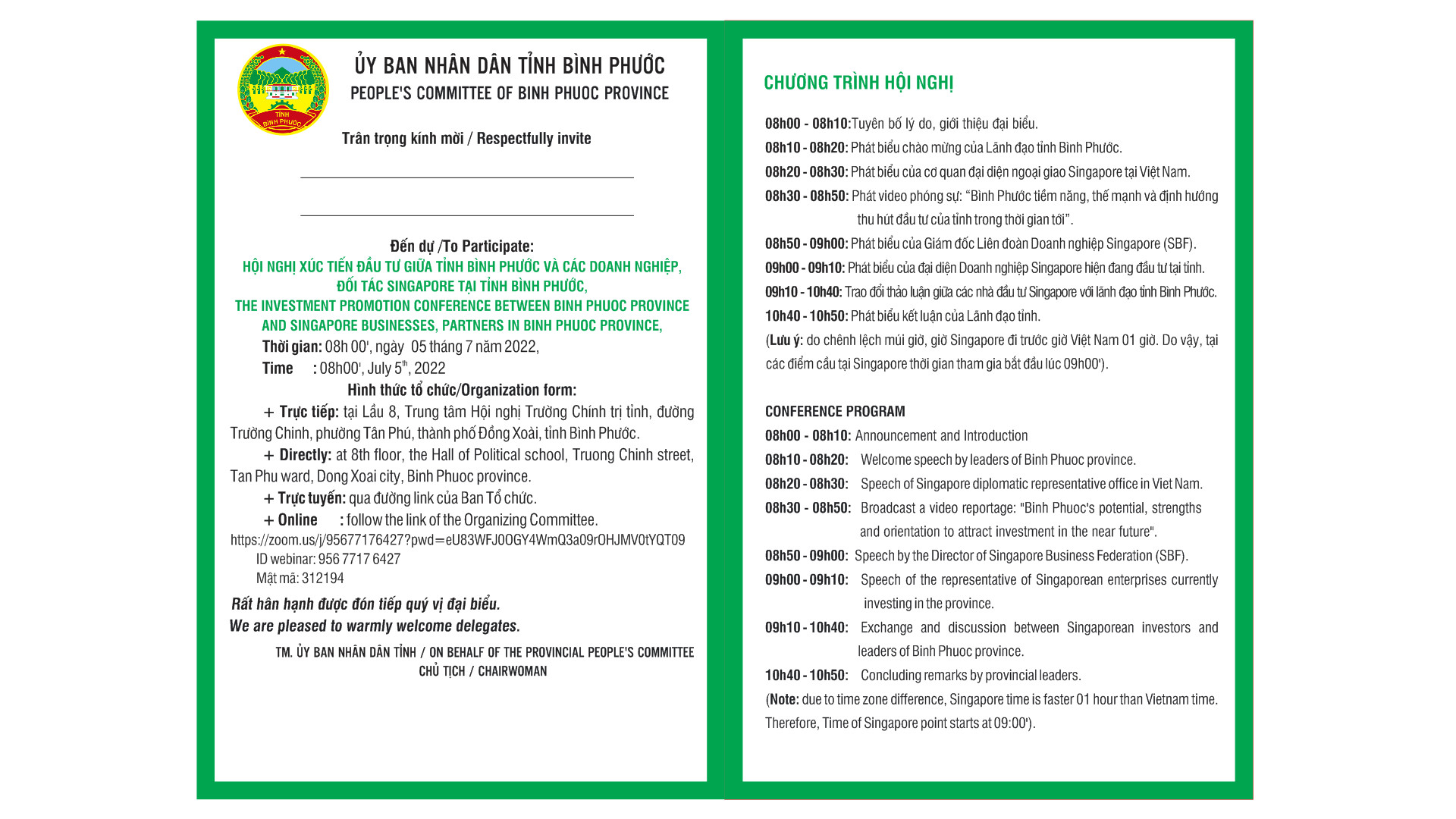 About industry
a) Wood processing industry
The province has the advantage of abundant raw materials from rubber wood with an area of ​​247,000 hectares. The average annual exploitation area is about 20,000 ha, the output is about 4 million m3/year. There is also an area of ​​melaleuca forest, cashew wood and raw materials imported from provinces such as Dak Lak, Dak Nong and Cambodia. Currently, Binh Phuoc has about 300 wood processing establishments, of which 96 are large-scale enterprises, including 10 FDI enterprises, the remaining wood industry enterprises are small and medium-sized. Leading in the production and export of this item is VRG Dongwha MDF Wood Factory, a joint venture between Vietnam Rubber Industry Group and South Korea's Dongwha Group, with a capacity of 1,000 m3/day and 300,000 m3/year. Especially recently, Binh Phuoc is being considered by the wood capital of Yoshino, Japan as a destination to receive Yoshino's raw wood to produce finished furniture, assembled for export.
In the coming time, the province will prioritize attracting large-scale wood processing and furniture investment projects to improve the value of local wood materials. Binh Phuoc wishes to promote international cooperation and build a two-way cooperation relationship in the wood industry with Singapore.
 b) Food processing industry
– Cultivation: The province has abundant raw materials such as Cashew trees area of 141,595 hectares, pepper 15,000 hectares, fruit trees on 12,358 hectares, and all kinds of vegetables on 27,663 hectares. However, the cultivated products are mainly preliminarily processed, exported raw, and have not been deeply processed, so the added value is low and has not brought into full play the potential and strengths of the locally available raw materials.
– Livestock production: In recent years, the province's livestock has made a breakthrough, the value of livestock production accounts for 20% of the agricultural structure; especially pig and chicken raising with industrial farm-scale has developed strongly in recent times. The province's total pig herd currently has about 02 million heads and 9 million poultry heads. Currently, the province has only 1 investment project in processing and preserving meat and meat products of CPV Food Co., Ltd (Thailand) with a total investment capital of 110 million USD.
 In the coming time, the province will give priority to attracting investment projects in food processing from cultivation and husbandry products such as cashew nut processing, fruit processing, spice processing, food processing from chicken, pork in the direction of deep processing, not attracting projects using old technology, attracting projects with high international competitiveness in terms of scale, productivity, quality, food safety, and environmental protection, social responsibility, saving resources. Priority is given to attracting large-scale enterprises, the FDI sector has financial potential, modern technology, consumer markets, and the formation of many serving satellites in order to promote the advantages of available raw materials. local.
c) Rubber products processing industry
Binh Phuoc is the locality with the largest area of ​​rubber trees in the country, with more than 247,000 hectares, the output of dried latex reaches 300,000 tons/year. Currently, the province's latex products are mainly processed and then exported. There is no project on the deep processing of rubber products. In the near future, the province calls for attracting projects to produce car tires and components in the auto industry using raw materials from rubber latex; products from a rubber latex for consumption; projects with modern technology and production lines.
d) Electronic industry
  Currently, in the province, there are 04 companies producing electronic components, with a total investment capital of 42.6 million USD, accounting for 1.3% of the province's total FDI, including Sung Co., Ltd. Ju is a subsidiary of Samsung Group with an investment capital of US$09 million. The main products are raw materials, CDP products, DVDP electronic components, plastic, and system connectors to make electronic components for the automotive industry. Investment attraction in the electronic industry of the province is still low, so in the coming time, the province will give priority to attracting investment from large corporations to invest in the electronics industry, manufacturing electronic components for export.
e) Supporting industry
Currently, the province has about 13 investment projects in the fields of supporting industry, material industry, and mechanical industry with a total investment capital of about 60 million USD, accounting for 1.8% of total FDI capital. of the province. Main products include frames, shells, wheels, car lights, horn and auto parts, high-precision molds, mechanical parts, and high-quality standard plastic parts. However, most of the enterprises investing in the province in this field have limited scale and resources, and have not yet brought into full play their potential. Therefore, in the coming time, the province will give priority to inviting large corporations to invest in the development of supporting industries, mechanical industry, and manufacturing machinery and equipment in the field of agriculture and industry.
f) Industrial park infrastructure
 Among the current industrial park infrastructure investors in the province, there is only 1 investor with FDI capital from Korea investing in building the infrastructure of Minh Hung industrial park – Korea, with an area of ​​192 ha, investment capital is 13 million USD. In the coming time, the province wishes to invite Singaporean investors with experience in the field of industrial park infrastructure investment to be interested in learning about investment in infrastructure construction of 06 industrial parks in Dong Phu district, each with an area of ​​about 500 ha, 01 industrial parks in Chon Thanh district with a scale of 300 ha and 01 industrial parks in Hon Quan district with a scale of 220 ha.
Please contact us for more information:
Email: sbg@singchamvn.org
Tel: (+84) 28 6685 5370 – (+84) 28 6685 5371