Are you looking for a best industrial park for your business growth? How do you think about an industrial park developed by an international developer with a global footprint background?
Binh Duong Industrial Park ("BDIP") is the first industrial development of Frasers Property in Vietnam, a subsidiary of Frasers Property Group. Headquartered in Singapore and trades on the main board of the Singapore Exchange Limited, the Group's multinational businesses operate across five main asset classes of residential, retail, commercial and business parks, and industrial and logistics, hospitality in over 70 cities and 20 countries.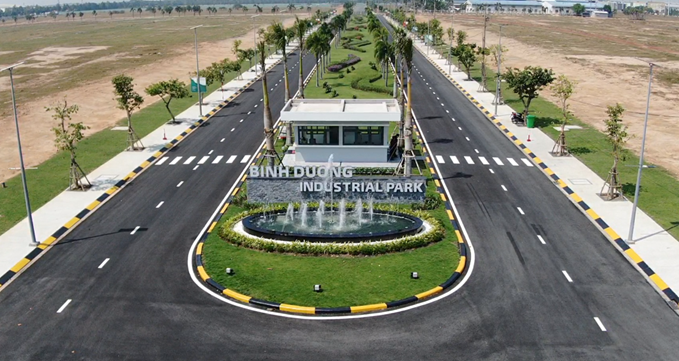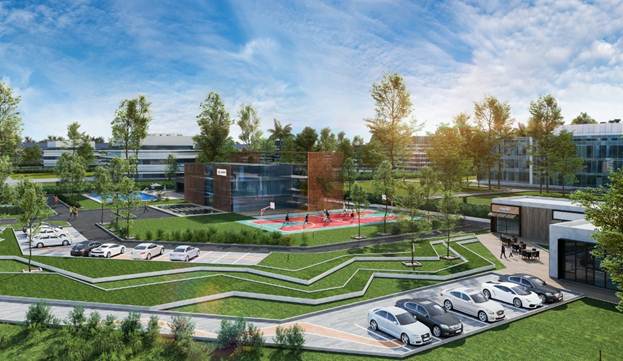 Located in the southern economic hub of Binh Duong Province, at a strategic location surrounded with well trained and quality labor supplies, mature supply chain in good amenities and township surrounding. BDIP sets to be the ideal industrial and logistic hub for foreign direct investment and leading national enterprises.
Leveraging with the Group's global platforms of industrial assets spanning across the UK, Europe, Australia, and Thailand; and bringing the expertise in design and master planning to ensure BDIP can contribute to the well-being of the local community, as well as work-life balance environment with recreation and amenities that will target to fill the current market gap.
Launched in 2021, the industrial park is well-placed to attract foreign direct investment and leading national enterprises with its unique concept of "Modern, Dynamic and Sustainable" and target to achieve LEED certification. Recently, BDIP is proudly awarded "The Best Industrial Development" at Property Guru Vietnam Property Awards 2021.
Being designed to the international standard industrial park, equipped with well-developed infrastructure and utilities in diversified products, Built-To-Suit (BTS) solutions with one-stop design and builds, or Ready-Built Factory/ Ready-Built Warehouse (RBF/ RBW) with standard and high-quality specifications for investment needs, BDIP is an ideal destination for logistics and distribution, light and supporting industries and high-tech industries.
An estimated 230,000 m2 of facilities (RBF, RBW, BTS) are built in the next 3-5 years to accommodate current industries' demand and needs in which over 40,000m2 RBF (Phase 1) will be handed over in Q2, 2022, and another 100,000 m2 of facilities is planned to be constructed in Q2, 2022. Its completion is expected by End 2022 to provide quick-start solutions for many enterprises' production and warehouse demands.
All enquiries and expressions of interest, please contact:
– Email: sales.bdip@frasersproperty.com
– Hotline: +84 974 960 860