The best antidote to Monday? A deep tissue massage on Tuesday from Relaxation to Recovery.
Receive 10% OFF up to 100$ Monday – Thursday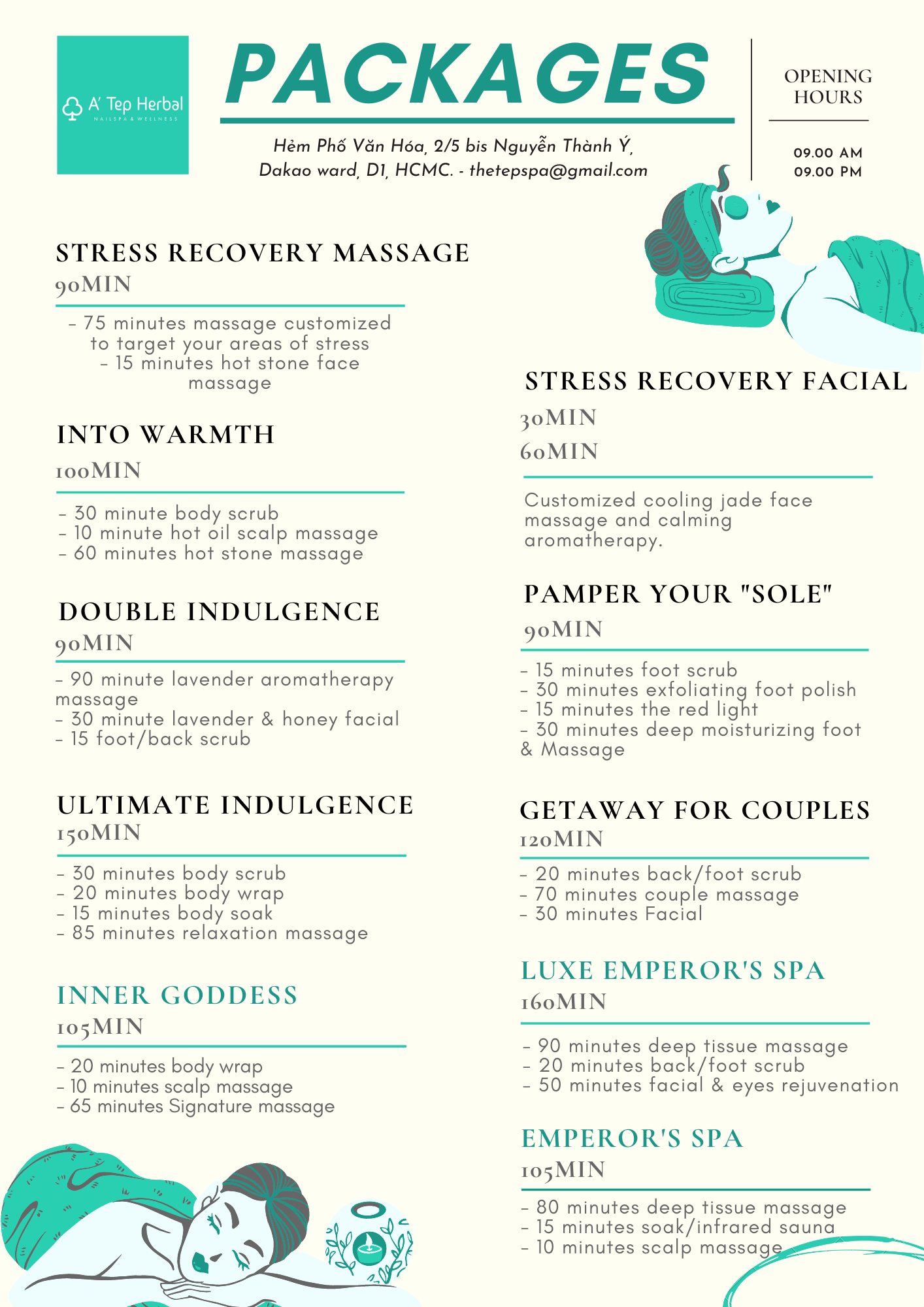 #A
'Tep– Deep tissue treatment specializes in Deep tissue massage, Sports Massage, Tui na (Chinese) massage, Lymphatic Massage, Aromatherapy (Inner Balance), facials, indulgent and healing wraps, and men's services. Our treatments are the perfect balance of healing and indulgence.
From Mixing and Matching with our signature packages perfectly designed to give you the ultimate relaxing experience. Here is everything for your right choice of face and body massage, followed by our signature scrub, goddess body wrap and herbal soak.
Special offers & packages for all of you amazing humans, you will get 10% off our all services and shine from head to toe.
Only applies to services of 1 hour or greater.
Appointment time must be scheduled for: Monday-Thursday between 9:30 am-3 pm.
Trust us to organize from start to end. We do all the hard work so you don't have to!
We continue to serve from TODAY!
Open: 9AM (Monday to Sunday)
Close: 9AM (Monday to Sunday)
Thanks for choosing us to help you!